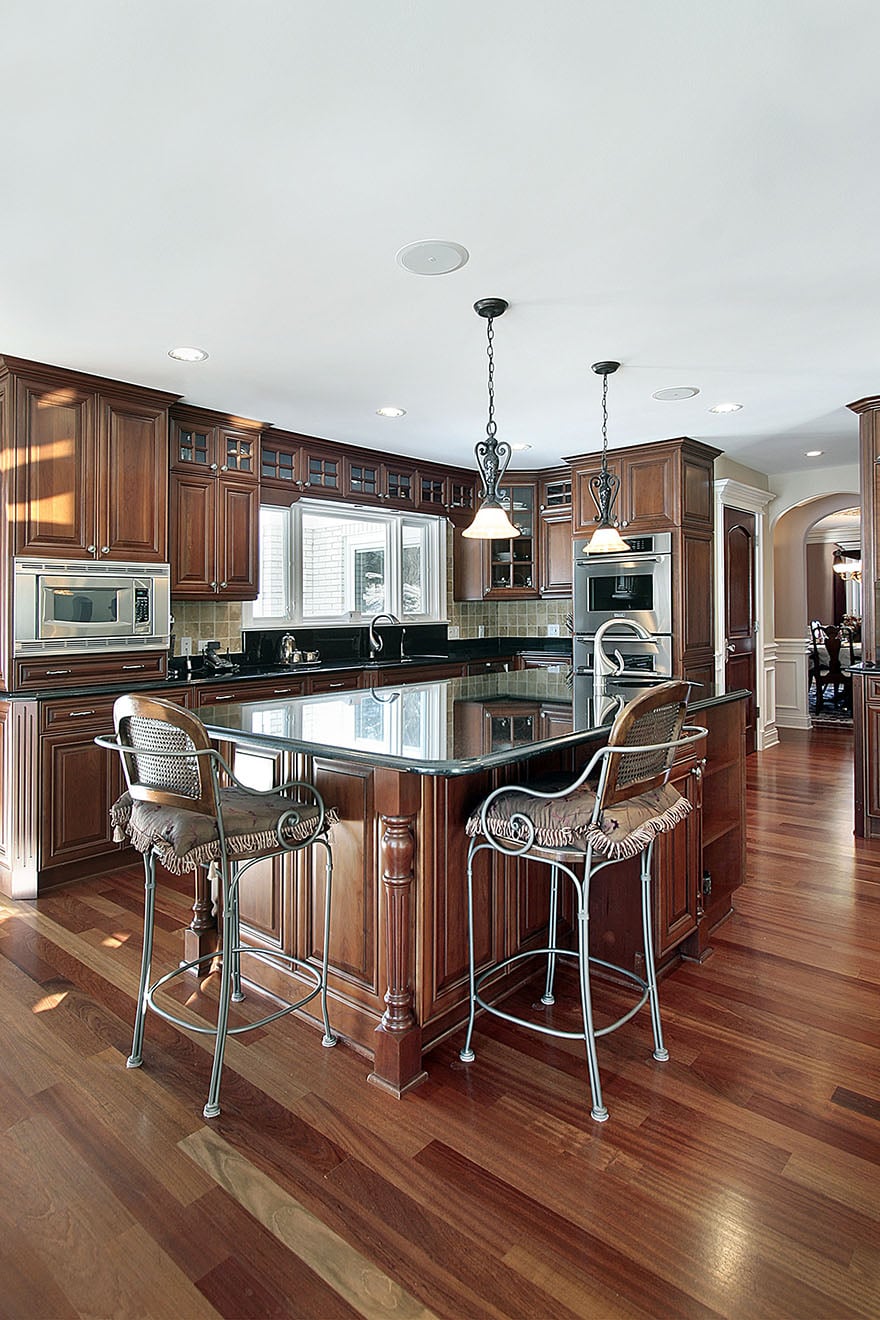 Have you ever thought of redoing your kitchen and have contacted various granite installers and granite countertop companies but the price is out of your budget? If you have budget constraints that do not mean you cannot change your countertop. But changing a countertop will require a lot of cash and hassle and you cannot spare that.
Kitchen countertop hacks
Well, you can easily redo your kitchen countertops without replacing them. Yes, you can give a completely new look to your existing old, scratched and dull kitchen countertop and that too within your budget. There are many ways of redoing your kitchen countertop without replacing them and you will not even need to call in the granite installers or contact any of the granite countertop companies.
Kitchen countertop tips

1. Layering with Concrete
If your countertops have become old and have deteriorated then instead if spending a lot of money, you can simply cover them in a layer of concrete. Concrete gives a rustic and vintage appearance and is now a preferred choice by many homeowners. You will need a putty knife, properly mixed concrete, and primer. First layer your countertop with a primer and a bonder, then lather the countertop with concrete. Apply 3 layers of concrete with a putty knife and use sandpaper to constantly smoothen the edges. After drying apply a sealing coat and a shiner. The sealing will make it scratch and stain resistant.
2. Simply Paint It
You never could have thought that redoing your countertop could be that easy and also so much fun. For painting, first prime the entire countertop with an acrylic primer and do it twice. This will ensure that the paint sticks to the surface.
There are many painting techniques and some can even give the look of granite, marble and textured stone. Use the sponging technique to create the stone effect. There are also many textured spray paints available, you can simply purchase that and start spraying. One thing you should keep in mind is that to get extra shiny paints as they last the longest. Also, to protect the paint completely, seal it with at least 5 coats of sealer leaving ample time for drying in between.
3. Tile Your Countertop
Have you always dreamed of having a luxurious marble or granite kitchen countertop but cannot afford it? Well, now you easily can. Get a lot of marble designed or granite designed tiles or any other type of tile which you prefer. You can even take an idea from different granite installers for granite like tiles. You will need to cover your countertop with a waterproofing membrane of a good quality. After that, you can start placing and attaching your tile. Another tip is to create an under-mount sink so that you can save the costs of plumbing and replumbing. Apply tiles perfectly. The best part about tiles is that it does not need sealing or sanding. But you will need to apply grout in between gaps and also add a coat of sealer just for protection.
4. Apply Contact Paper
Believe it or not but you can get contact papers in many natural stone designs and in different colors and patterns and no one would know it's not real. First clean your countertop thoroughly with soapy water and wipe it. Then let it dry. Place the contact paper, smoothing out any wrinkles and bubbles. You will have to be patient at this stage as it can be a tedious job. Use a credit card to smoothen the wrinkles. Add 2 coats of sealers and trim the extra edges for a finished look.
5. Use Tinted or Colored Cement
Colored and tinted cement gives a completely new look to your countertop. Purchase a good quality tinted cement and mix it well. Scrape your counter initially and apply cement. Apply 3 coats of cement with sanding in between and also give time to dry in between each layer. Use epoxy resin polymer to bind the cement together and this also is a sealant and give a polished look to your countertop. Let it dry 24 hours and apply 2 coats of a shiner. With these easy DIYs, your countertop will look as if purchased form granite countertop companies potomac md.
Categories: Home Improvement